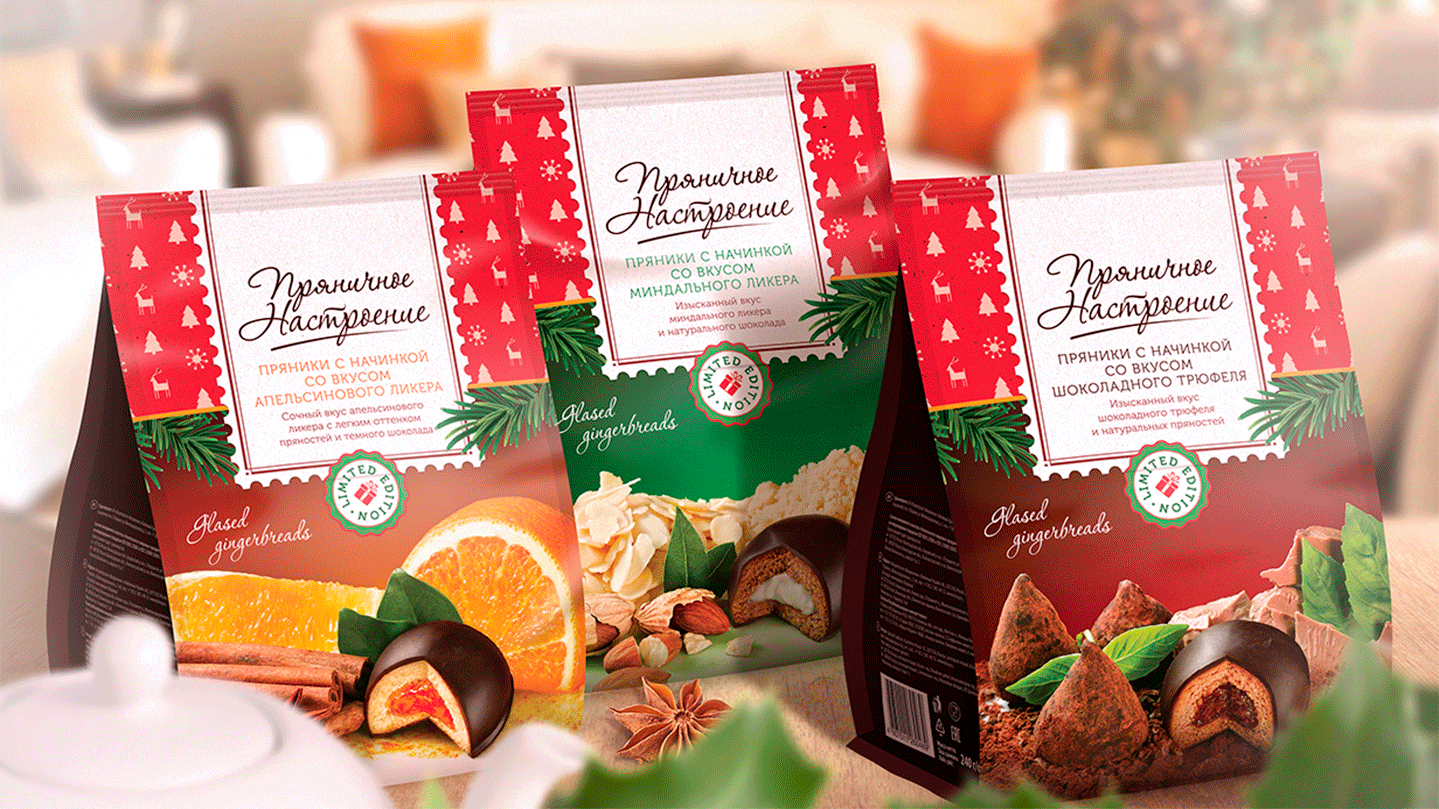 CHALLENGE
The confectionery company «Lyubimyy kray» is one of the ten largest manufacturers in the gingerbread segment (Russian cookies). The project carried out by Total Skills included the design of packaging for two regular items and three seasonal (Christmas) items.
«Food photography» was conducted to find the essence of the ingredients used in the different product lines of gingerbread. The results were incorporated into the packaging design. The updated design references the growing popularity of European holidays, such as Catholic Christmas among a younger audience combined with the traditional Russian New Year.
After picking apart the packaging design of existing brands in the «Gingerbread» segment and adjacent segments (candy, cookies, chocolate), we have allocated the main directions for the development of the «Gingerbread Mood» brand in a competitive environment. The updated design takes into account the growing popularity of European holidays among a young audience, such as Catholic Christmas, whose symbolism overlaps with the New Year's association series. The main focus of the new packaging is on the product and flavor markers, whose identifying characters take up around 60% of the space, while the background food colors support the flavor of the product. The stylized sticker serves as an additional element to ensure brand recognition, and the «kraft» texture disguises associations with gift packaging. The vacation theme in the Christmas line is conveyed through patterns and legible color combinations. The warm, emotional packaging highlights the product's nobility and conveys the understated esthetic characteristic of European design.